Located near the edge of the Kerlingarfjöll mountain range deep in Iceland's remote Ásgarður Valle, Highland Base offers guests the rarified chance to experience the Nordic island nation's wild interior in a luxurious and comfortable setting with a variety of upscale accommodations.
Getting there, as they say, is half the fun. While guests may choose to drive themselves during warmer months, the area's notoriously harsh winters make roads inaccessible by standard vehicles. Instead, the resort ferries guests via 4×4 off-road vehicles across the snowy, roadless landscape.
Conceptualized and developed by Blue Lagoon's in-house team in collaboration with Basalt Architects and Design Group Italia—the team behind the Retreat Hotel at Blue Lagoon in Grindavik—the Highland property achieves a cozy mountain village feel, thanks to a design that combines older restored structures (the oldest from 1937) with buildings from the early aughts and new builds.
Kerlingarfjöll "is an important area in the soul of the Icelandic nation," explains Sigurdur Thorsteinsson, chief brand, design, and innovation officer of Blue Lagoon Iceland and partner at Design Group Italia. "We wanted to honor this history by preserving some of the structures and creating accommodation possibilities for everyone—from camping to spacious suites—which is something that has never been done in Iceland."
Just as the mossy bluffs and aqua blue hot springs inspired the Retreat Hotel's sophisticated and serene design, Highland Base's earthy wood, stone, and wool material palette reflects the rugged, barren surroundings. For example, both the year-round hotel and the six standalone lodges are clad with vertical wooden planks and angular rooflines that echo the surrounding mountain peaks.
An organic palette also defines the minimalist interiors, which feature textural plaster walls, warm wood paneling, and a mix of upholstered pieces and minimalist Scandinavian furnishings.
That's especially true for those staying in either of the hotel's two suites, which include private balconies and hot tubs with views of Hofsjökull, Iceland's third-largest glacier and one of two that are visible from the 46-room hotel. For those looking for a more authentic outdoor experience, the resort includes a riverside campsite and series of A-Frame cabins, which were originally part of a now-shuttered skiing school.
"The key driver in the design was the desire to create inviting accommodations that offset the harsh exterior surroundings," adds Thorsteinsson, "but also allowed for the guest's mind to flow from inside to outside through the use of colors and the picture windows."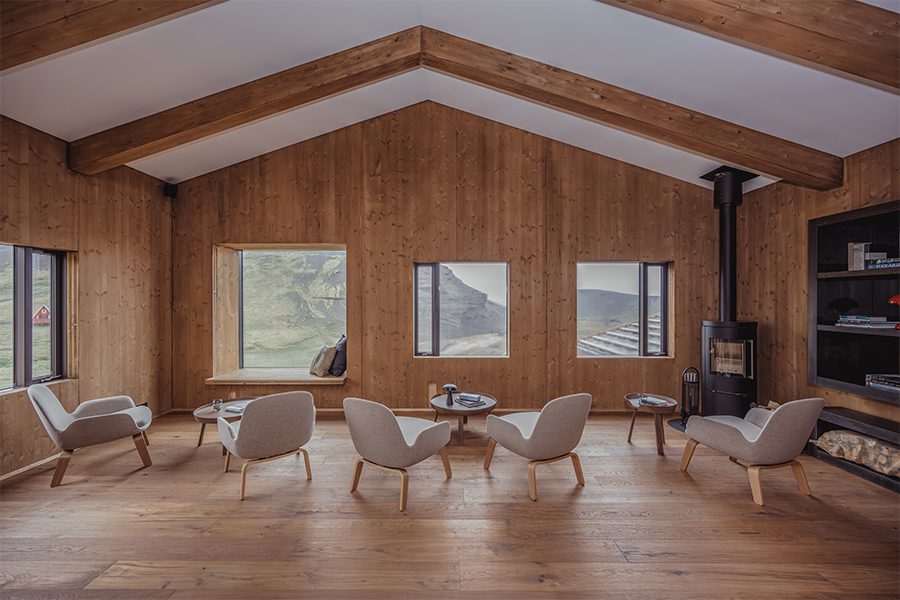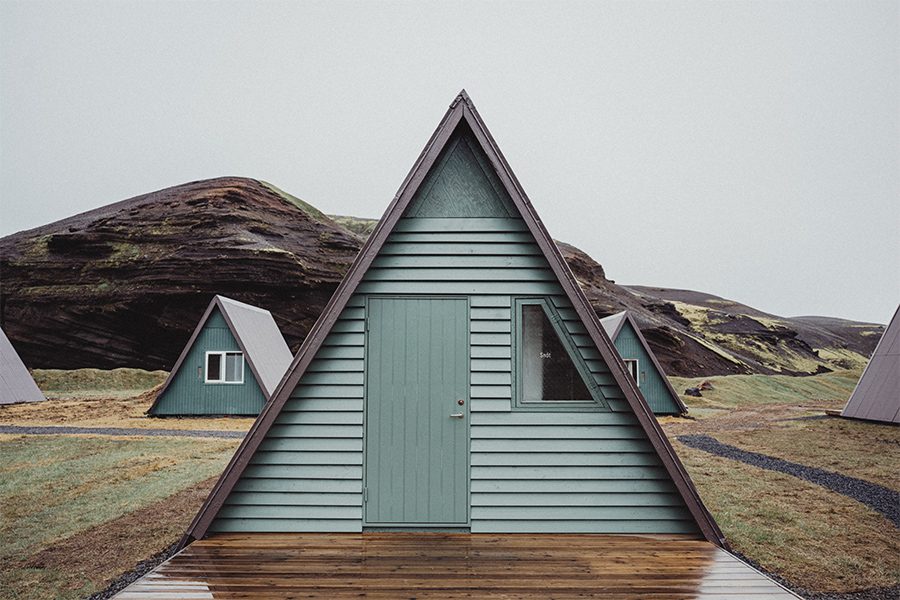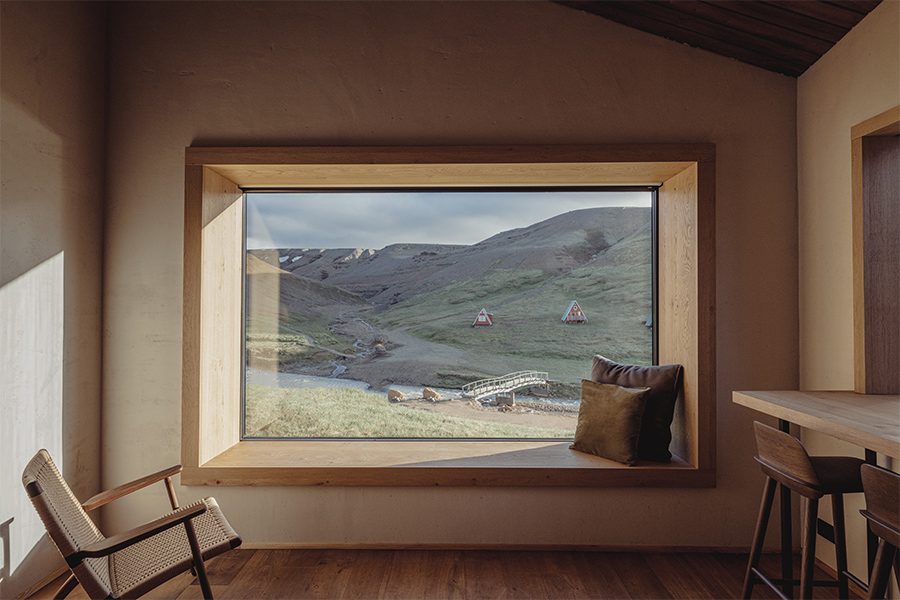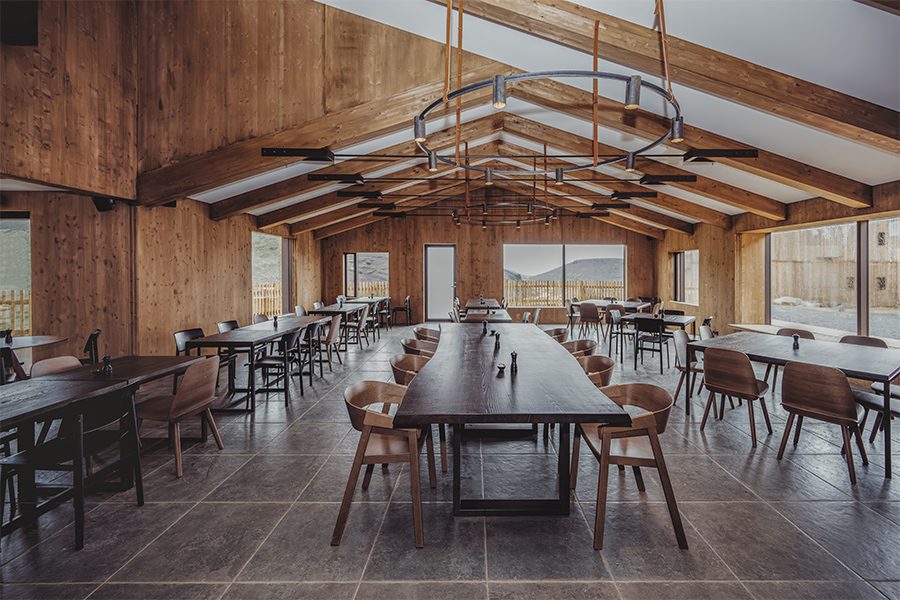 More from HD:
HDTV Tours the Penny Williamsburg in Brooklyn
A German Medical Spa Takes Wellbeing to a New Level
Pirajean Lees' Furniture Line Tells a Compelling Story