TALEA Beer Co.—New York's first and only women-owned craft brewery—has unveiled its inaugural Manhattan taproom. Following the success of their Brooklyn locations, they are now celebrating the opening of TALEA West Village.
Cofounded by LeAnn Darland and Tara Hankinson, TALEA enlisted an all-female team to craft its latest outpost. Leading the charge is the woman- and minority-helmed Alda Ly Architecture, a locally based firm known for creating female-focused spaces such as the Wing, Parsley Health, and Tia. Spearheading the construction is women-owned contracting firm Aerial Design + Build, which has worked on projects like Dante West Village and Sona.
The 1,500-square-foot West Village taproom, located in a restored 1920s storefront on Christopher Street, was designed as a modern-day saloon that pays homage to the neighborhood's storied past. Original exposed brick walls adorned with decorative molding and brass accents were rejuvenated with fresh finishes like saffron- and mango-colored tiling, quartz countertops, and colorfully stained oak.
The bar serves as the centerpiece of the space, featuring a mauve-stained white oak barface, stone top, cascading mandarin orange tiles, and oak pendants installed overhead. Seating arrangements consist of colorful chairs and cozy custom banquettes.
Deeper into the space is the Revolution Room, an open, light-filled area adorned with a Danish chandelier, while the Snug—an intimate area inspired by historic speakeasies that offered a private retreat for women—is situated in the very back of the taproom. The Snug is bedecked with limewashed walls, plush sofas, and a decorative fireplace mantel.
The eclectic style of each room is complemented by works by female artists, including Janet Hill, Arty Guava, Hanna Peterson, and Sandra Poliakov.
TALEA Beer Co. also plans to open a Bryant Park location in December 2023.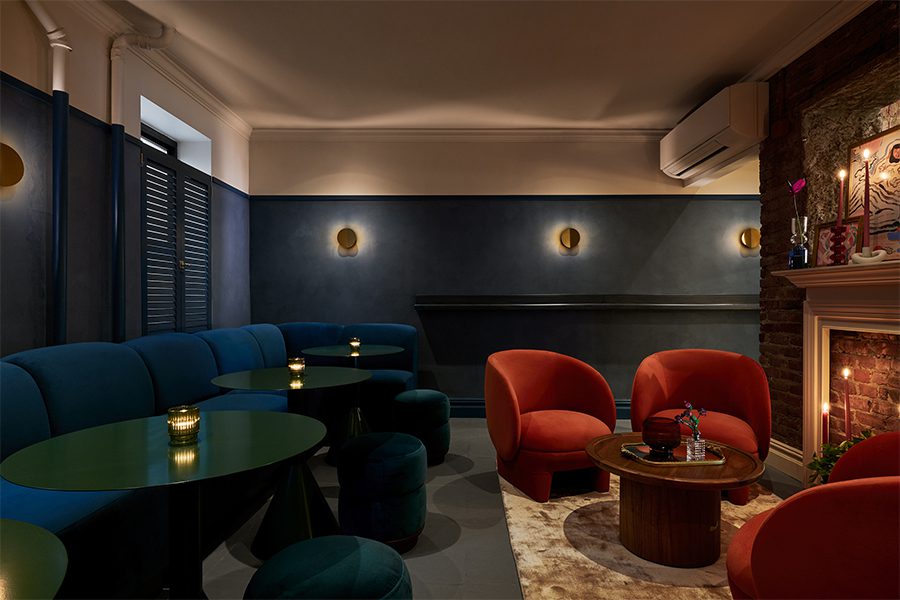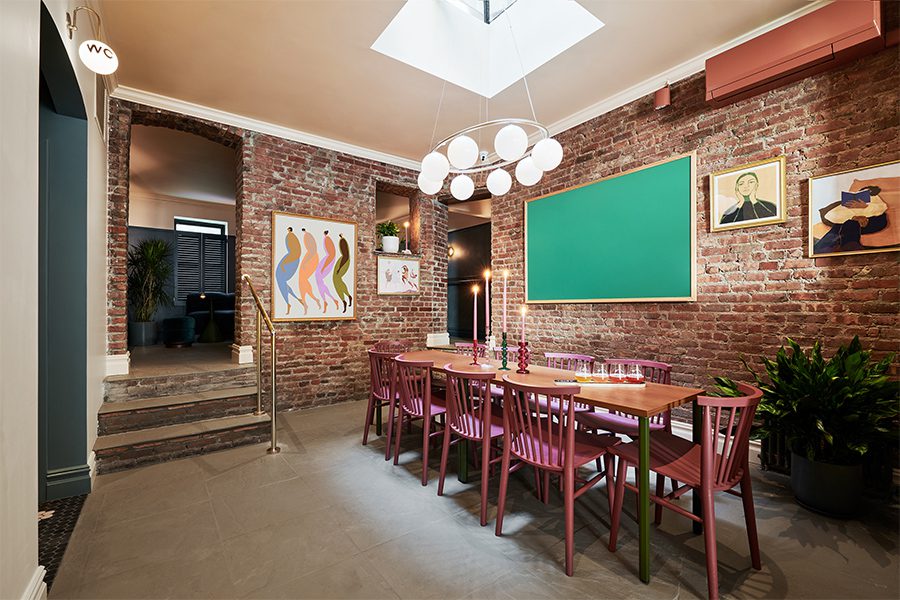 More from HD:
Luxury Senior Living Moves Into Metropolitan Areas
The Hospitality Industry Makes Strides in Sustainability
HDTV Tours the Penny Williamsburg in Brooklyn