Kimpton Hotel Theta, managed by Highgate, recently opened its doors in Manhattan's Theater District. The new IHG property is inspired by Theta brain waves (associated with self-reflection and meditation) as well as derives its name from the Greek alphabet's eighth letter, Theta—a fitting connection to its location on 8th Avenue.
The adaptive reuse of an existing mixed-use hotel, the 15-floor Kimpton Hotel Theta celebrates existing architecture by Morris Lapidus, the late architect behind many of Miami Beach's most iconic buildings. Overseen by LUCID—Highgate's in-house design and construction studio—and designed by CRÈME, the 364-key hotel features asymmetric details, subtle layering, and sumptuous textures. Every corner of the property fuses art and history, fostering gathering places where culture and community intersect.
The hotel's revamped living room lobby pays homage to Lapidus's vision with Isamu Noguchi-inspired sculptural forms, acting as doorways to the soul of the structure. The redesigned space offers an elevated arrival experience, featuring a plush mix of communal seating and cozy nooks filled with art, books, and botanical touches that conjure an intimate, residential ambiance.
Guestrooms and suites—considered oversized for New York standards—are adorned with warm wood tones and soothing color accents.
Onsite F&B options include Café Otto, located in the lobby, and Bar Sprezzatura, a forthcoming rooftop restaurant created in partnership with TableOne Hospitality.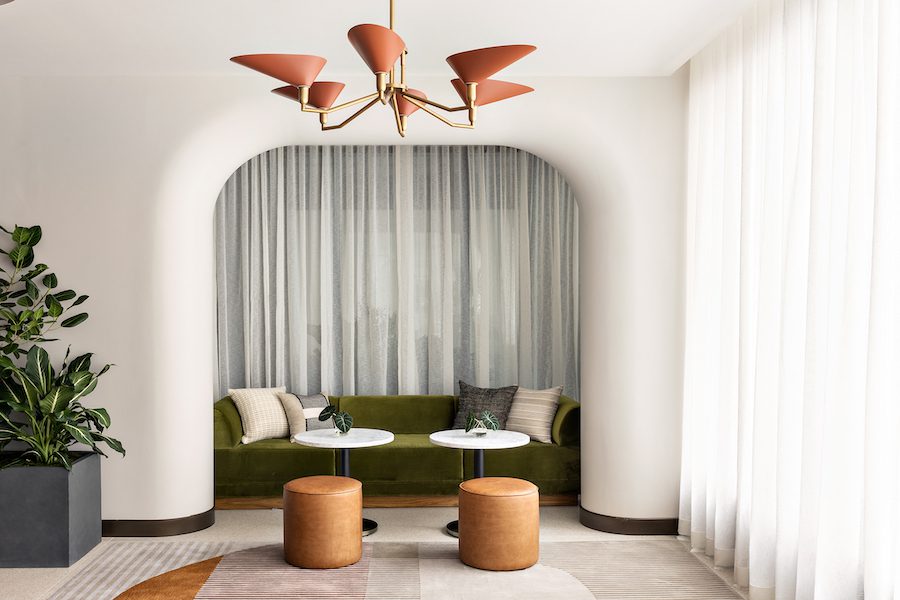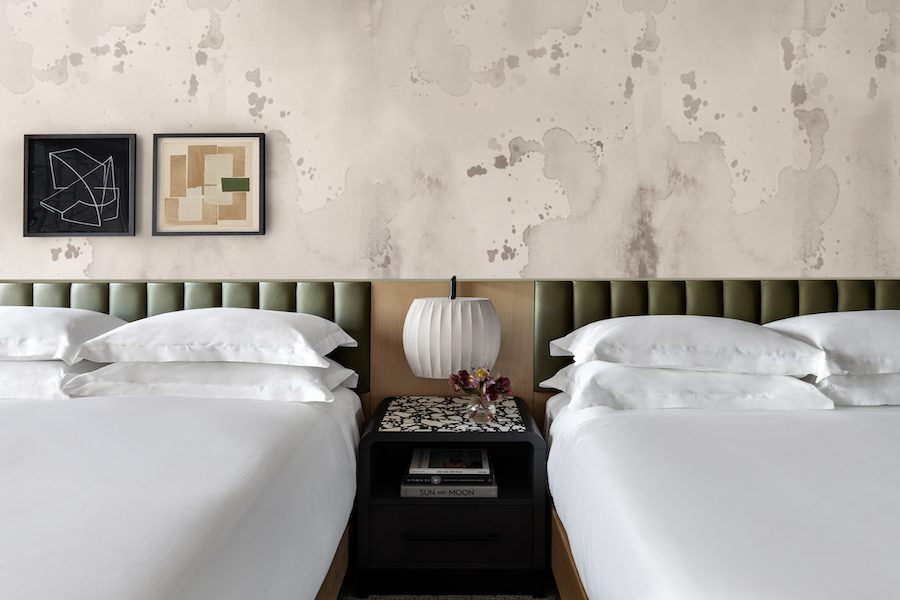 More from HD:
Luxury Senior Living Moves Into Metropolitan Areas
The Hospitality Industry Makes Strides in Sustainability
HDTV Tours the Penny Williamsburg in Brooklyn