Although 2022 saw rising costs lead to a slowdown in Los Angeles hotel development, Atlas Hospitality Group reports, the city still closed the year with the third-biggest hotel construction pipeline in the U.S. According to Lodging Econometrics, LA entered 2023 with 122 projects and 19,419 guestrooms in the pipeline, and also held the second-highest number of projects in early planning at 61. Indeed, the market is no match for a destination that senior vice president Bruce Ford says is experiencing "a big wave of renovation and conversion activity."
Here, we explore a few of these newcomers, from revamps of existing icons to new-builds changing the LA skyline.
The Georgian
One particular city landmark, the Georgian, is newly reborn following an acquisition by hospitality development company BLVD. The local office of architecture and design practice Fettle was tapped to set a new course for the future of Santa Monica's First Lady. "The idea was really to restore the building to her former and deserved glory, not necessarily by going back in time but more so by understanding how an Art Deco building right on the shoreline in Santa Monica would look and feel in a modern world," says Fettle cofounder Tom Parker. "Our aim was to create a strong sense of nostalgia."
Zestful hues of blue and deep red perpetuate the influence of Cuba's Art Deco movement across the 84-room property. Eclectic and sophisticated colors animate the bar and restaurant, while more subtle details like custom patterns on the entryway floor and millwork and tile flourishes infuse a nuanced playfulness. "We chose a palette of numerous, slightly quieter tones for the interior architecture and then layered this with more punch and pattern in the fabric and furniture schemes," Parker adds. "The result here is intended to be very layered and homely but also quite exciting."
More contemporary muses—like the cinematography of Wes Anderson and the aspirational lifestyles captured in the photographs of Slim Aarons—further steered the redesign. "Our goal for the Georgian was to extend the legacy of an icon. Obviously with such an irreplaceable building and location, that comes with serious responsibility," says BLVD cofounder and president Nicolo Rusconi. "We're confident that each of these crucial elements of the hospitality experience will translate to a hotel that is timeless, transcends trends, and acts as inspiration for the next era of boutique and lifestyle hospitality."
Palihouse West Hollywood
California powerhouse Palisociety also celebrated reinvention as it returned to the neighborhood where it first debuted. With a new address and design, Palihouse West Hollywood opened late last year to coincide with the brand's 15th anniversary. "I think it's very rare in life that you have an opportunity to go back and redo something that is as substantial as creating a hotel in a market that you've been in before," says Palisociety founder Avi Brosh, who also oversaw the project's design. "There's no hesitation, there's no fear, there's no doubt. And the design here has a lot of confidence behind it."
The eclectic 95-room property reflects the brand's signature California quirkiness as well as an elevated European influence defined by an unexpected medley of pattern and texture. "I want it to feel layered and I also don't want to make them too pretty," Brosh says. "I try to create some reverence, even if it's very bespoke." Public spaces pop with eccentricities ranging from wallpapered ceilings and custom millwork in the café and lounge to custom tiles and a Moroccan aesthetic on the patio. Generously sized guestrooms and suites recall pied-à-terres with a warm backdrop of earthy shades.
Conrad Los Angeles
Deviating from maximalist narratives of neighboring projects, the Conrad Los Angeles—designed by London-based Tara Bernerd & Partners—is an exercise in restrained opulence. Spread across 28 stories, the tony 305-room luxury hotel commands the throne of an entire city block in the Grand Ave Arts District alongside a sunlit stretch of public attractions. "With the hotel's enviable location in Los Angeles, we wanted to blur the lines between indoors and outdoors throughout the public spaces," Tara Bernerd says. "We have used strong, bold finishes such as the ceppo stone that dresses the lift core, then played this off against softer more sumptuous fabrics."
The expansive 10th floor functions as the nucleus of the hotel, comprising reception, bars, restaurants, and a pool deck lined with cabanas. Like all projects in the Tara Bernerd portfolio, art is a vital influence. Influences of the West Coast Modernist movement pervade the interiors, manifesting in fluted tiles that wrap lobby columns and midcentury-style focal points in the pre-dining bar. "Elsewhere the influences are more subtle," Bernerd adds, "such as the bespoke rugs that are featured throughout the hotel, or the choice of stone finish used on the bar in the grill." Visceral elements like the undulating ceilings of the lobby are more overt, nodding to the genius of Frank Gehry, who designed the Grand LA complex the hotel calls home.
Holloway House
Another showcase for California art, Soho House expanded its LA footprint with Holloway House in West Hollywood. Like the Conrad, LA's artistic legacy guided the design, which echoes the color blocking and strong geometries of midcentury artists. "We drew inspiration from the Southern California landscape and LA's arts and cultural history," says Candace Hickman, lead designer for Soho House. "The 1950s and '60s was a time when renowned artists like David Hockney and Ed Ruscha, among others, flocked to LA because of the city's natural beauty and burgeoning art scene."
Textural tapestries and surfaces from marble to velvet reflect the hotel's muses, while artwork from local creatives all under the age of 40 instill an invigorating sense of place. "We really wanted to lean into locally inspired elements and details for this House," Hickman adds. Dark wood paneling balances out bolder details like mint terrazzo floors or the intricate patterns of carpets in spaces like the library or sitting room. Each of the 34 bedrooms channel the eccentricities and warmth of the public spaces with midcentury-style furniture, aged wood, and woven tapestries.
The Aster
Venturing to the West Coast for the first time, Salt Hotels has also dropped anchor in Hollywood with the Aster, an intimate new urban retreat and members club. "We all realized that this project was very unique and needed a new perspective on what a member's club could be in the very competitive LA market," says Salt Hotels chief creative officer Kevin O'Shea. An oasis of calm, the 35-suite Aster evokes Hollywood glamour through a palette of pink and green. Abundant greenery also enlivens versatile interiors, while the sweeping open rooftop recalls the city's historic lemon groves. "The Californian aesthetic that we created feels inviting and authentic," O'Shea adds, "allowing members and hotel guests to be immersed in a unique oasis throughout their time on property."
Moxy Downtown Los Angeles + AC Hotel Downtown Los Angeles
One of the most anticipated hotel in the LA pipeline is Marriott's dual-branded Moxy Downtown Los Angeles and AC Hotel Downtown Los Angeles. Occupying a 37-story mixed-use tower, the two hotels will feature distinctive identities while both wielding an ethos shaped by the local architectural heritage to attract independent explorers. Yabu Pushelberg was tapped for the project following collaborations with Moxy on two of its New York hotels, but was new to AC. "We saw it as an opportunity to build brand aura and create an experience that combines the essence of Los Angeles with the spirit of AC," says cofounder Glenn Pushelberg. "It was an enticing challenge because it would live directly next to DTLA Moxy, meaning we were designing siblings, not twins." Cofounder George Yabu adds, "This was a unique opportunity to create two parallel ways of seeing Los Angeles and building experiences around two dimensions of style and spirit that are in no way connected but are complimentary."
With the Moxy conceived as the playful extrovert to AC's refined introvert, the 380-room hotel will be crafted with an organic palette of rammed earth and wood as well as mirrored columns, iridescent mosaic tiles, and playful colors and textiles that reflect the multicultural heritage of the setting. In addition to 13 restaurants, bars, and clubs, a flexible coworking and event space designed by Basile Studio on the 7th floor will serve as a hub for digital nomads, as will a pool deck created in collaboration with Undisclosable. "We designed DTLA Moxy through the eyes of a wanderer, [which] let us build a world that champions bold choices and is inspired by the freedom of personal expression," says Yabu. Meanwhile, Spanish architecture will honor the roots of AC alongside homages to the artistic soul of DTLA. The 347-room AC hotel will tout a sunny bar, intimate library, and a rooftop garden on the 34th floor that embodies the theme of an artist's home "rooted in comfort, beauty, and light," Yabu adds.
More Photos: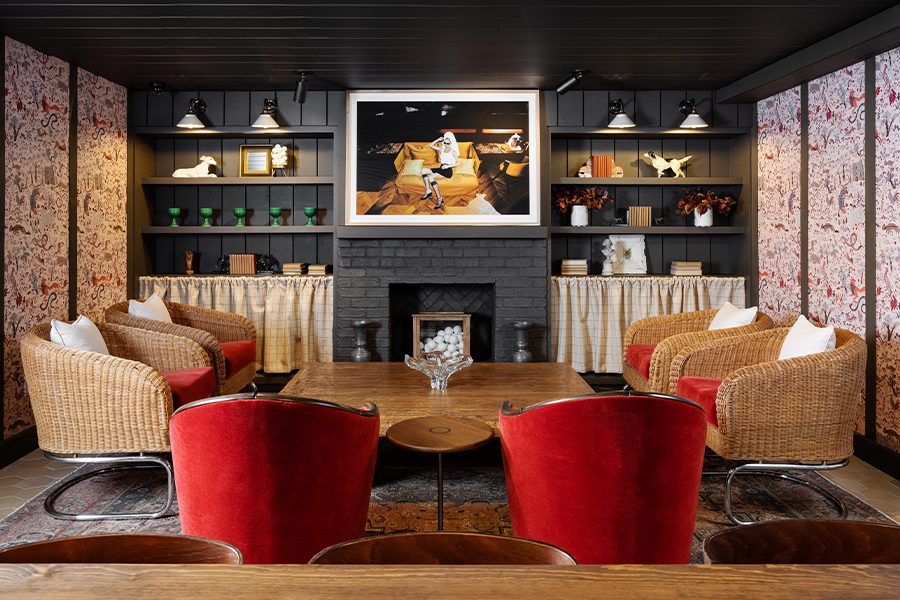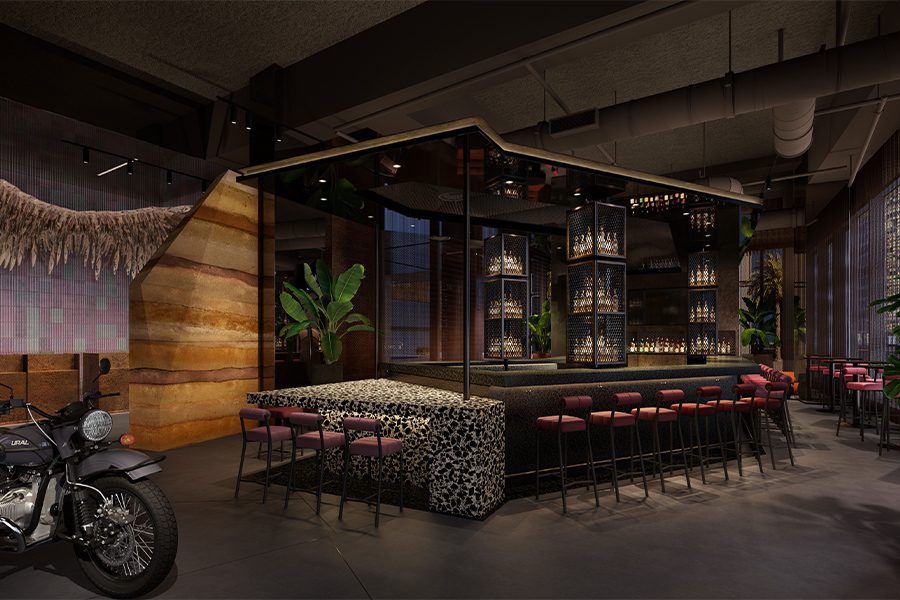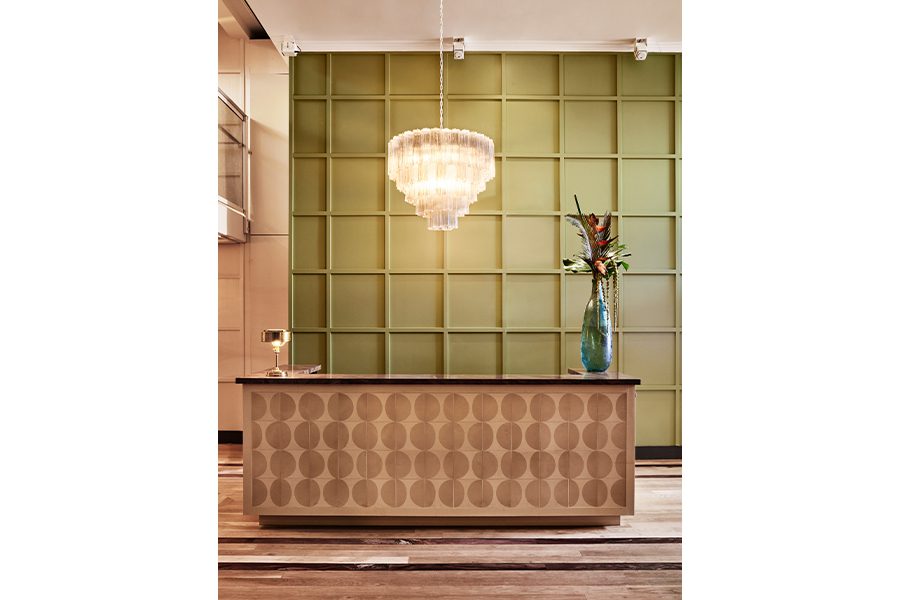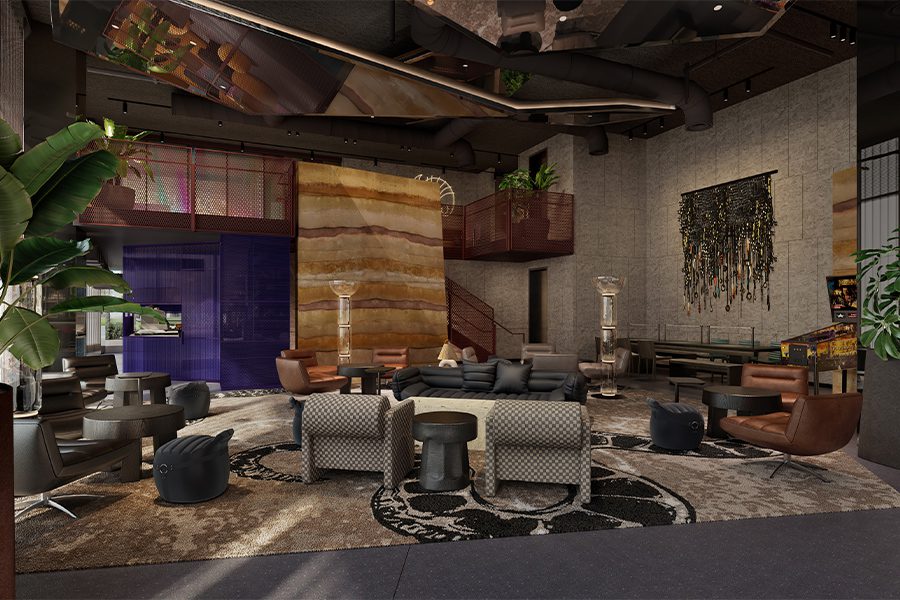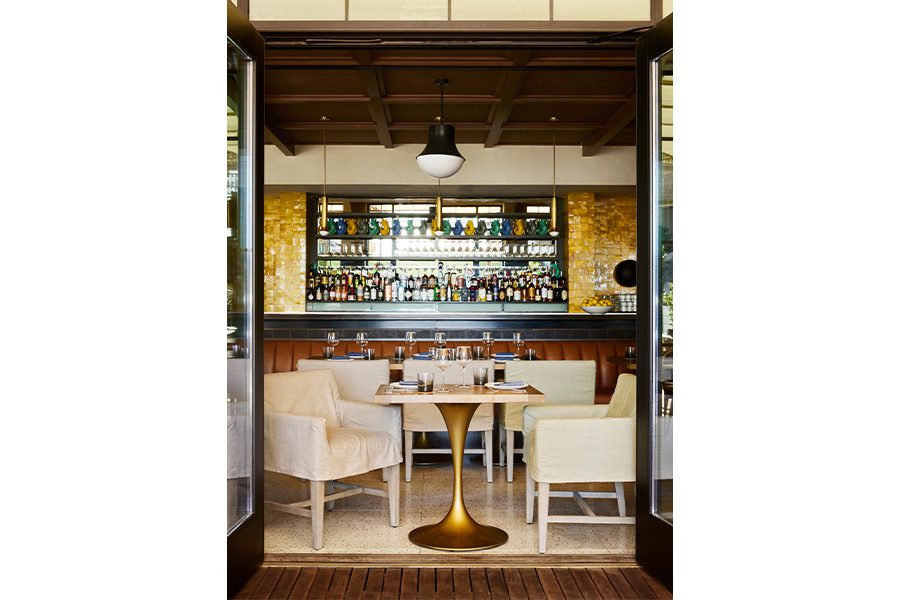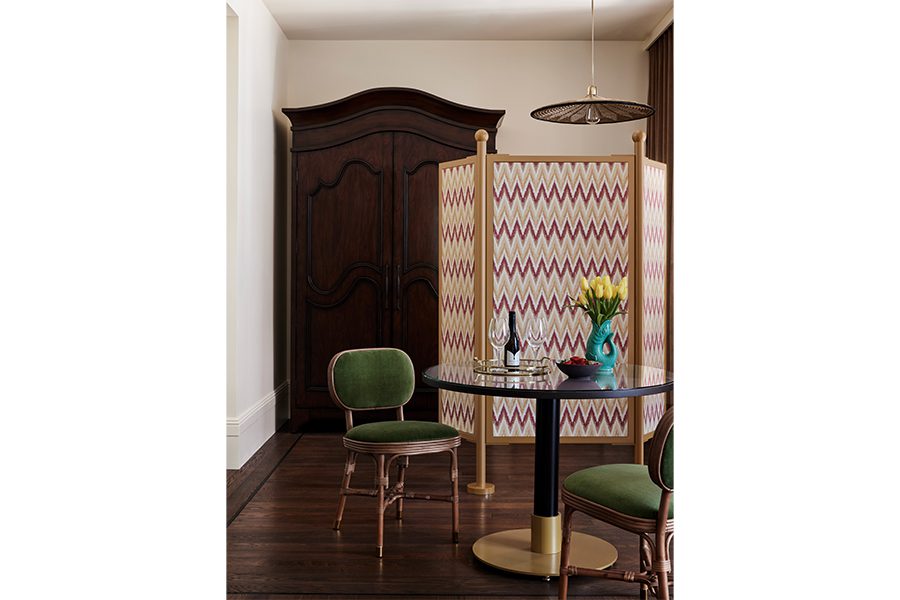 This article originally appeared in HD's February/March 2023 issue.